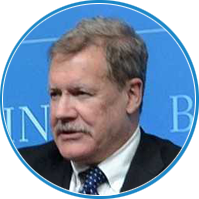 Advisory Board Member
---
Greg Austin
Biography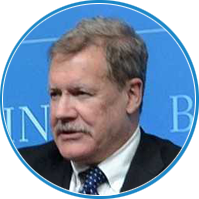 Prof. Greg Austin
Advisory Board Member
Dr. Austin is a Professor in the UNSW Canberra Cyber, Australia. He concurrently serves as a Professorial Fellow with the East West Institute (EWI), with offices in New York, Palo Alto, Brussels and Moscow. He is Australia's leading research scholar on international security aspects of cyber space affairs. He:
• leads a Research Group on Cyber War and Peace at a World Top 50 university
• leads international research projects on cyber security policy
• set up Australia's first Master's degree in Cyber Security, Strategy and Diplomacy (which has few peers anywhere in the world); and he teaches four subjects in this degree
• is a member of the Cyber Security Advisory Council for the Australian state of New South Wales
• Published two books on cyber policy on China (2014 and 2018), one of a tiny group of scholars to do so
• published five other books on Asian security affairs (four are on China), each with a strong interdisciplinary focus, and one additional edited volume on energy security
• has research interests in cyber strategy and diplomacy, security policies of China and Russia, countering violent extremism, and national security ethics
• has held seven university appointments, all in world class universities or departments: War Studies at King's College (Senior Visiting Fellow), Peace Studies at Bradford (Associate Professor), International Relations at ANU in Australia (Fellow)
• has held posts in Australian security policy as Ministerial adviser, parliamentary committee secretary, international intelligence liaison officer and intelligence analyst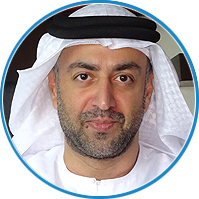 Advisory Board Member
---
Ali M. Al-Khouri
Biography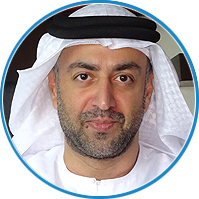 Dr. Ali M. Al-Khouri
Advisory Board Member
Dr. Ali Mohammed Al-Khouri is the Advisor of the Arab Economic Unity Council and Chairman of the Arab Federation for Digital Economy in the Arab League. He is also a senior government official in the United Arab Emirates. With a total experience of over 27 years, he participated in the implementation of many mission-critical and strategic initiatives in the public sector.
Dr. Al-Khouri is recognized both nationally and internationally as think-tank, and for his management expertise and technical knowledge, having developed different intellectual methodologies and frameworks to support various fields of practice.
He has recently appeared as world's 100 most influential people in digital government, and came in 23rd position, as the only Arab figure to appear in the list that was published by "Apolitical", funded by European Commission and World Economic Forum along with other international organizations including governments. He also won "Most Influential Personality in Digital Identity World in a Decade" award in the 10th international conference for Identity in 2011 that was held in Italy and supported by the European Commission.
Dr. Al-Khouri played a key role in transformation initiatives in the UAE and in the implementation of national digital agenda, where he headed the Emirates Identity Authority, a federal entity responsible for running sophisticated infrastructure to support national e-government initiatives and digital economy. He was able to transform the authority into a world-class organization that resulted in receiving several local and international awards including the UN Award for Public Sector, and the best government Authority in the UAE Federal Government for two consecutive cycles 2012 and 2014.
He also served as an advisor to many national and international organizations and participated in the development of many international reports for United Nations, World Economic Forum, European Commission, and the Arab League. He is also a member in many advisory boards of international institutions and international task forces interested in the development of knowledge societies.
He has published over 100+ management books and scientific research articles in international peer-reviewed journals.
Dr. Al Khouri is a Professor and Fellow of the British Institute of Technology in London, UK. He attained his higher education from top UK universities, where he received his B.Sc. (Hons.) in 'Business Information Technology Management' from Manchester University, M.Sc. in 'Information Management' from Lancaster University, and an Engineering Doctorate (EngD) from Warwick University in the field of 'Strategic and Large Government Projects Management'.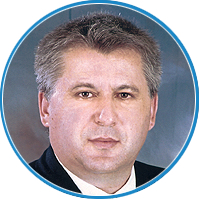 Advisory Board Member
---
John M. Nomikos
Biography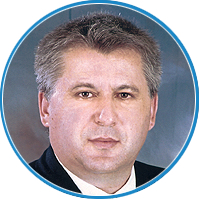 Prof. John M. Nomikos
Advisory Board Member
Prof. John M. Nomikos is the Director of the Research Institute for European and American Studies, Chairman, European Intelligence Academy (EIA) and Founding Editor, Journal of European and American Intelligence Studies (JEAIS)- (former Mediterranean and Balkan Intelligence (JMBI). He is a Professor in the Webster University (Athens Campus). He is Member of the Advisory Board for the Master Security Studies and Information Analysis (MASIS) at the American University in the United Arab Emirates (UAE) and a Fellow in the International Association for Counter-Terrorism and Security Professionals (IACSPSEA). He was Adjunct Professor (2005-2007) at the Department of International Relations in the University of Indianapolis (Athens Camus).He earned his Bachelor Degree in Sociology at the Northeast Louisiana University in 1987, his Masters Degree in European Integration and Cooperation at the University of Hull, 1991, and his Doctorate Diploma in International Relations and Diplomacy at the Washington International University in 2001. In 2016, he earned a Certificate in Critical Thinking and Effective Writing from Globalytica LLC, USA. He specializes on transatlantic intelligence studies, intelligence reform, national security architecture and cybersecurity strategy. He has done research and studied in various research institutions in USA, UK, Norway, Finland, Germany and Israel.
John M. Nomikos directed the Greek team in a consortium of five countries (Northern Ireland-UK, Spain, Germany, Bulgaria, and Israel) and completed successfully a two year (2009-2011) European Union-FP7 research project titled: SAFE COMMS on "Counter-terrorism Crisis Communication Strategies for Recovery and Continuity." He participated as Greek Expert on the European Union Project titled TRANSVERSAL BRIDGE (HOME 2012/ISEC/AG/4000004378) on "The Emerging Threat of Transversal Terrorist Alliances and the Radicalization of the European Union Social Climate." The Project started on January 2014 and completed on April 2016, managed by AGENFOR organization in Italy. He is a Certified Master Antiterrorism Specialist (CMAS).
He is a Member of the Editorial Advisory Board for the International Journal of Intelligence and Counterintelligence (IJIC); Editorial Advisory Board for the Spanish Journal of Intelligence Studies (Inteligencia Y Seguridad: Revista De Analisis Y Prospectiva); Editorial Board of the Journal of Intelligence Studies (JIS); International Editorial Board of the Bulgarian Military History Journal (Voenen Zhurnal); the Advisory Board for the Police, Practice and Research Journal (PPR); Editorial Board of the European Journal of Intelligence Studies (EJIS); Editorial Board of the Journal for Intelligence, Propaganda and Security Studies (JIPSS); Editorial Board of the Journal of Military and Strategic Affairs; International Advisory Board for the World Security Network Foundation (WSN); Editorial Board of the International Journal of Intelligence Ethics (IJIE), Editorial Board of the Geopolitics, Geostrategy, International and European Policy in Civitas Gentium Journal. He is also a Member of the International Association for Intelligence Education (IAFIE), the International Association for Counterterrorism and Security Professionals (IACSP), International Association of Law Enforcement Intelligence Analysts (IALEIA), International Counter-Terrorism Academic Community (ICTAC), International Counter-Terrorism and Critical Incident Network (CTCIN) and International Counterterrorism Officers Association (ICTOA).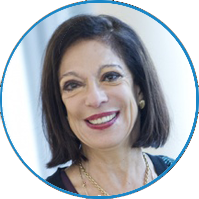 Advisory Board Member
---
Nazli Choucri
Biography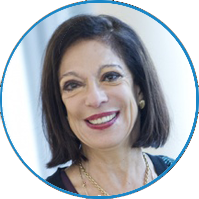 Prof. Nazli Choucri
Advisory Board Member
Nazli Choucri is a Professor of Political Science at Massachusetts Institute of Technology (MIT), Institute for Science and Data (IDSS) and holds a Senior Faculty position at the Center or International Studies (CIS). Her research focuses on dynamics of transformation and change in international relations, with special attention to growth and expansion– in "real" and cyber systems. Her work, including policy analysis, is largely multi-method and multi-disciplinary, as reflected in 12 books and over 120 articles. Her most recent book, International relations in the Cyber Age: The Co-Evolution Dilemma, is co-authored with David D. Clark.
Prof. Choucri holds the first patent in the School of Humanities, Arts and Social Sciences at MIT, for an interactive knowledge management and networking system devoted to the complexity of sustainability, the Global System for Sustainable Development (GSSD). A customized application to the cyber domain, Cyber System for Strategy and Decision (CSSD) is under construction. She directed MIT's Middle East Program for several years, and served as Associate Director of Technology and Development Program over its long duration at MIT.
As Principal Investigator and Director of a multi-disciplinary MIT-Harvard research collaboration on Explorations in Cyber International Relations (ECIR), she worked with a joint team to develop theories and methods for
linking cyberspace and international relations into an integrated framework for education, research, and policy. ECIR-continued focuses on Cyber-IR building upon earlier foundations to strengthen the new directions of inquiry in international relations. Prof. Choucri is the founding Editor of the MIT Press Series on Global Accord: Strategies for Sustainability. She served on the Editorial Board of the American Political Science Review and, earlier as General Editor of the International Political Science Review.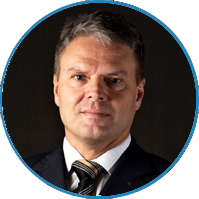 Advisory Board Member
---
Troels O. Jorgensen
Biography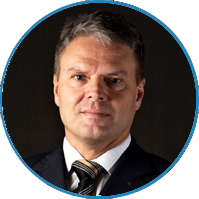 Troels Oerting Jorgensen
Advisory Board Member
Throughout career, has been working with governments and corporations to advise on how they react to the increasing international cyber threats, and worked closely with law enforcement, intelligence services and cyber security businesses. Formerly: with the Danish National Police, first as Director, Head of the Serious Organised Crime Agency and then as Director of Operations, Danish Security Intelligence Service; Deputy Head, ICT Department and Deputy Head, OC Department, Europol, EU's Police Agency; Head of European Cybercrime Centre and Head of Europol Counter Terrorist and Financial Intelligence Centre. 2015-18, Group Chief Information Security Officer (CISO), Barclays. Chaired the EU Financial Cybercrime Coalition, of which most banks are partners, and has very strong experience in cyber security. Since 2018, Head of the Centre for Cybersecurity, World Economic Forum.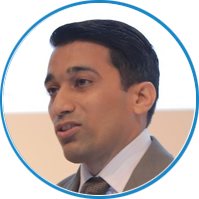 Founder & CEO
---
Muhammad Khurram Khan
Biography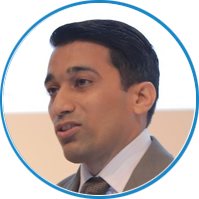 Prof. Muhammad Khurram Khan
Founder & CEO
Muhammad Khurram Khan is a global thought leader and influencer in Cybersecurity. He is founder and CEO of the 'Global Foundation for Cyber Studies and Research' (https://www.gfcyber.org), an independent and non-partisan cybersecurity think-tank in Washington D.C, USA. He has contributed cyber policy works for the G20 in shaping a safer cyberspace for children, protection of masses and vulnerable populations in cyberspace, and empowering and enabling women in the cybersecurity profession.
He is also a Professor of Cybersecurity at the Center of Excellence in Information Assurance (CoEIA), King Saud University, Kingdom of Saudi Arabia. He is one of the founding members of CoEIA and has served as Manager R&D from March 2009 until March 2012. He, along with his team, developed and successfully managed the Cybersecurity research program at CoEIA, which turned it into one of the best centers of excellence in the region. In 2019, he has played an instrumental role as a cybersecurity subject expert for a USD 6 Million series B investment in a South Korean startup 'SecuLetter', which has received a corporate valuation of USD 40 Million (2020).
He is the Editor-in-Chief of a well-reputed International journal 'Telecommunication Systems' published by Springer-Nature for over 26 years with its recent impact factor of 1.734 (JCR 2020). Furthermore, he is on the editorial board of several international journals, including, IEEE Communications Surveys & Tutorials, IEEE Communications Magazine, IEEE Internet of Things Journal, IEEE Transactions on Consumer Electronics, Journal of Network & Computer Applications (Elsevier), IEEE Access, IEEE Consumer Electronics Magazine, PLOS ONE, Electronic Commerce Research, IET Wireless Sensor Systems, Journal of Information Hiding and Multimedia Signal Processing, and International Journal of Biometrics, etc. He has also played the role of the guest editor of several international journals of IEEE, Springer, Wiley, Elsevier Science, and Hindawi. Moreover, he is one of the organizing chairs of more than 5 dozen international conferences and member of technical committees of more than 10 dozen international conferences. In addition, he is an active reviewer of many international journals as well as research foundations of Switzerland, Italy, Saudi Arabia and Czech Republic.
Prof. Khurram is an honorary Professor at IIIRC, Shenzhen Graduate School, China and an adjunct professor at Fujian University of Technology, China. He has secured an outstanding leadership award at IEEE international conference on Networks and Systems Security 2009, Australia. He has been included in the Marquis Who's Who in the World 2010 edition. Besides, he has received a certificate of appreciation for outstanding contributions in 'Biometrics & Information Security Research' at AIT international Conference, June 2010 at Japan. He has been awarded a Gold Medal for the 'Best Invention & Innovation Award' at 10th Malaysian Technology Expo 2011, Malaysia. Moreover, in April 2013, his invention got a Bronze Medal at '41st International Exhibition of Inventions' at Geneva, Switzerland. In addition, he was awarded the best paper award from the Journal of Network & Computer Applications (Elsevier) in Dec. 2015. Prof. Khurram is the recipient of King Saud University Award for Scientific Excellence (Research Productivity) in May 2015. He is also a recipient of King Saud University Award for Scientific Excellence (Inventions, Innovations, and Technology Licensing) in May 2016.
He has published more than 400 papers in the journals and conferences of international repute. In addition, he is an inventor of 10 US/PCT patents. He has edited 9 books/proceedings published by Springer-Verlag, Taylor & Francis and IEEE. He has secured several national and international competitive research grants with an amount of over USD 3 Million in the domain of Cybersecurity. Prof. Khurram has played a leading role in developing 'BS Cybersecurity Degree Program' and 'Higher Diploma in Cybersecurity' at King Saud University.
His research areas of interest are Cybersecurity, digital authentication, IoT security, biometrics, multimedia security, cloud computing security, cyber policy, and technological innovation management. He is a fellow of the IET (UK), fellow of the BCS (UK), fellow of the FTRA (Korea), senior member of the IEEE (USA), senior member of the IACSIT (Singapore), member of the IEEE Consumer Electronics Society, member of the IEEE Communications Society, member of the IEEE Computers Society, member of the IEEE Technical Committee on Security & Privacy, member of the IEEE IoT Community, member of the IEEE Smart Cities Community, and member of the IEEE Cybersecurity Community. He is also the Vice Chair of IEEE Communications Society Saudi Chapter. He is a distinguished Lecturer of the IEEE (CESoC). His research has been cited over 15,000 times with h-index 68 (Google Scholar).
His personal homepage can be visited at http://www.professorkhurram.com
Twitter: @khurramcyber
Linkedin: https://www.linkedin.com/in/khurramcyber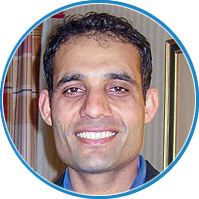 Chief Operating Officer (COO)
---
Hafiz Malik
Biography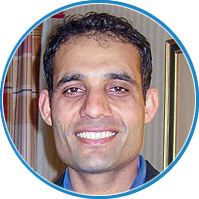 Hafiz Malik
Chief Operating Officer (COO)
Hafiz Malik is the Chief Operating Officer (COO) of the Global Foundation for Cyber Studies & Research (GFCyber). He is also a Professor of Electrical and Computer Engineering at the University of Michigan–Dearborn, USA.
His research is in the areas of automotive cybersecurity, deepfakes, IoT security, multimedia forensics, steganography/steganalysis, information hiding, and pattern recognition. His research is mostly funded by the federal agencies, including National Science Foundation, National Academies, industry including Ford Motor Company, and other international sponsors.
He has published over 100 peer-reviewed articles in leading journals, conferences, and workshops. He is a founder of the Information Systems, Security, and Forensics Lab at the University of Michigan – Dearborn. He is a founding member of the Global Foundation for Cyber Studies and Research, a founding member of the Cybersecurity Center for Research, Education, and Outreach at UM-Dearborn and associate director at the Dearborn Artificial Intelligence Research (DAIR) Center at UM-Dearborn. He is also a member of the Scientific and Industrial Advisory Board (SIAB) of the National Center of Cyber Security Pakistan and a member of MCity Working Group on Cybersecurity, since 2015. As the COO of GFCyber, he will oversee the organization's finance, administration, human resources, and operational matters.
Please check out more information about him at http://www-personal.umd.umich.edu/~hafiz/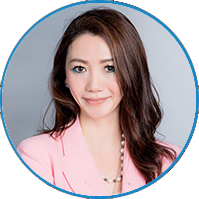 Chief Corporate Affairs Officer
---
Christina Liang-Boguszewicz
Biography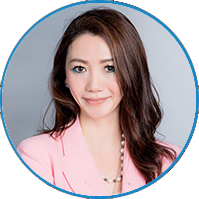 Dr Christina Liang-Boguszewicz
CCAO
Dr. Christina Liang-Boguszewicz is a seasoned Business Transformation leader, a trusted C-level Adviser, a GRC policy expert, and a Business Psychologist with over 15+ years of leadership experience.
Dr. Christina is known for her UAIME technique and is one of the pioneers in Asia to combine Science and Technology in transforming organisations into Profitable, Resilient, and SMART Corporations. She champions in aligning Organisation Growth with Human Capital x IoT x Blockchain and has delivered a good track record of projects globally. Her notable clients range from luxury, financial, technology, real estate, consumer, FMCG, wellness, and retail.
As the Chief Corporate Affairs Officer for the Global Foundation for Cyber Studies and Research, Dr. Christina plays an active role as a trusted advisor and strategic counsellor to the Chief Executive Officer. She oversees Government Relations, Corporate Governance & Regulatory, Corporate Relations, Membership, Press and Media Relations.
Dr. Christina holds a Doctorate of Business Administration in Management, is a Certified Six Sigma Green Belt practitioner, Charter Member of ICOR, and Association of British Business Psychology. She is also a member of Stanford Philosophy, International Society for Performance Management, Social Psychology Network and NAHA. She received education from the Wharton School-University of Pennsylvania, Johns Hopkins University and Wesleyan University.
Dr. Christina is the Partner and Group Managing Director of BI Group, a Global Advisory and Strategy Consulting firm. Previously, she has founded The Third Space, a Project for Good, "TWEL", and started the "Pay Forward" program. She is also the author of "Fostering The Wisdom of Resilience" and is a certified aromatherapist in clinical practice.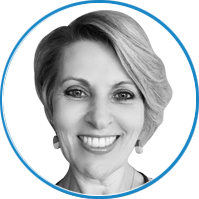 Chief Research Officer
---
Lisa Short
Biography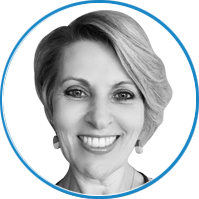 Prof. Lisa Short
Chief Research Officer
Professor Lisa Short, is an internationally recognised global leader, multilateral industry-expert, innovator and advocate of digital-technology with a formidable breadth of pre-eminent expertise and an exceptional portfolio of acclaimed achievements over an executive career spanning more than 35 years.
Professor Short develops innovation, empowers and supports business and the economy alongside scaling emergent technology as an enabler for economic transformation and social good. She contributes, influence on policy, thought-leadership, academic and research rigour, and leads major initiatives and product developments.
Her wealth of deep expertise brings to the GFCyber leading research, strategy and digital development and transformation as well as invaluable experience across sectors that include frontier technology, GDPR, data, compliance and risk, health, ageing, trade, education [higher and further], resources, energy, SMEs, supply-chain, government and public-policy. As an invited academic, international presenter, author and recognised influencer with globally leading rankings across advanced technology, blockchain, use-inspired research and academic disciplines, digital-transformation, future of work and learning, and socio-economic and ESG impact-innovation - Professor Short articulates change for the economy and women in technology.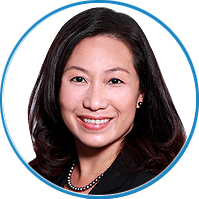 Head of Corporate Governance
---
Audrey Hoa Zimmel
Biography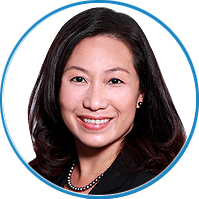 Audrey Hoa Zimmel
Head of Corporate Governance
Audrey is an experienced Risk, Regulatory and Compliance Advisor gained from over 20 years in financial markets and central banks. Her areas of coverage and expertise span across areas such as governance and regulation, anti-financial crime, vendor governance, and non-financial risk management. Audrey is a strong advocate of cultural diversity, equal opportunity and ESG. She has a strong interest in technology and cyber security.
As the Head of Corporate Governance, Audrey will be responsible to oversee and create rules, by-laws, policies and governance standards for the Foundation. She will work closely with the CCAO, as well as department heads and regional representatives to ensure compliance to Foundation rules, by-laws and policies.
Audrey holds a Bachelor of Science degree from the University College London, and a Master in Applied Finance from Macquarie University.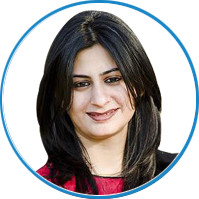 Head of Marketing & Communications
---
Zaheema Iqbal
Biography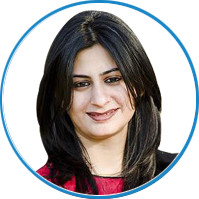 Zaheema Iqbal
Head of Marketing & Communications
Zaheema carries an illustrious career with experience in the area of Marketing and Communications, Media and PR, Strategic Planning, and Digital Communications. She specializes in helping organizations and individuals develop their branding guide, marketing strategies and integrate digital communication best practices in their organizations.
Offering over 11 years of relentless military and corporate career, she provides her clients a visionary and holistic approach to develop and implement ideas which are both effective and workable. Her eye for artistic designs, and her business acumen offer her clients the value they need to develop their communication plans tools and techniques.
Laden with strong communication skills, she is also pursuing her passion to contribute in cybersecurity field as a policy researcher. She regularly writes for national and international platforms, and academic journals. She is one of the authors of a book "Sustainable Development in a Digital Society" and title of chapter is "Cyber Threats to Pakistan's Digital Landscape". Her areas of interest include cyber governance, cyber terrorism, data governance, and emerging technologies.
Driven by her strong passion as philanthropist, Zaheema believes to make the motherland a better place to live in. She still hopes that goodness can do wonders and humanity is the only language known to everyone irrespective of cast, creed or religion. She is an active member of various national non-profit philanthropist organizations.
Being Head of Marketing & Communications, Zaheema will look after the marketing, communications, and its strategies for the organization.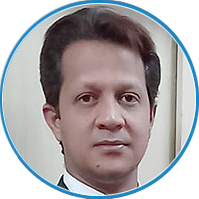 Head of Global Operations
---
Amanullah Quadri
Biography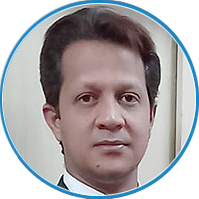 Amanullah Quadri
Head of Global Operations
Amanullah Quadri is a tenured cybersecurity consultant and advisor. With over 12 years of experience in international collaborative engagements with established industrial and academic players such as IBM, Microsoft, Northrop Grumman, Thales, Rolls Royce, George Mason University, and the University of Swinburne. His expertise lies in identifying and devising strategies and best practices to augment the performance of services, establish new organizational objectives and lead its achievements and underlying milestones.
As the Head of Global Operations, Amanullah will be responsible for the development of innovative and qualitative initiatives, lead the global/regional teams towards the achievement of global objectives, maintain and further the operation KPIs through best practices, guidelines, and standards at disposal. Amanullah will work closely with the CEO, COO, management heads, regional representatives to ensure seamless and timely coordination of initiatives, objectives, milestones, and processes.
Amanullah has several cybersecurity certifications to his credit and frequently publishes policies, frameworks, case studies, opinions, and white papers in the cybersecurity domain.