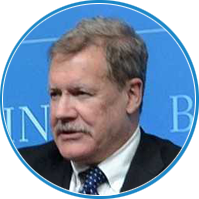 Advisory Board Member
---
Greg Austin
Biography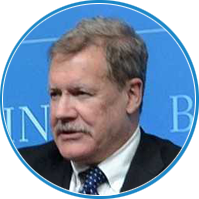 Prof. Greg Austin
Advisory Board Member
Dr. Austin is a Professor in the UNSW Canberra Cyber, Australia. He concurrently serves as a Professorial Fellow with the East West Institute (EWI), with offices in New York, Palo Alto, Brussels and Moscow. He is Australia's leading research scholar on international security aspects of cyber space affairs. He:
• leads a Research Group on Cyber War and Peace at a World Top 50 university
• leads international research projects on cyber security policy
• set up Australia's first Master's degree in Cyber Security, Strategy and Diplomacy (which has few peers anywhere in the world); and he teaches four subjects in this degree
• is a member of the Cyber Security Advisory Council for the Australian state of New South Wales
• Published two books on cyber policy on China (2014 and 2018), one of a tiny group of scholars to do so
• published five other books on Asian security affairs (four are on China), each with a strong interdisciplinary focus, and one additional edited volume on energy security
• has research interests in cyber strategy and diplomacy, security policies of China and Russia, countering violent extremism, and national security ethics
• has held seven university appointments, all in world class universities or departments: War Studies at King's College (Senior Visiting Fellow), Peace Studies at Bradford (Associate Professor), International Relations at ANU in Australia (Fellow)
• has held posts in Australian security policy as Ministerial adviser, parliamentary committee secretary, international intelligence liaison officer and intelligence analyst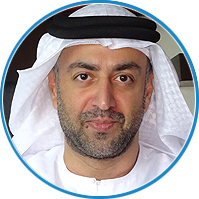 Advisory Board Member
---
Ali M. Al-Khouri
Biography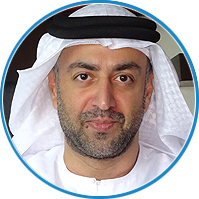 Dr. Ali M. Al-Khouri
Advisory Board Member
Dr. Ali Mohammed Al-Khouri is the Advisor of the Arab Economic Unity Council and Chairman of the Arab Federation for Digital Economy in the Arab League. He is also a senior government official in the United Arab Emirates. With a total experience of over 27 years, he participated in the implementation of many mission-critical and strategic initiatives in the public sector.
Dr. Al-Khouri is recognized both nationally and internationally as think-tank, and for his management expertise and technical knowledge, having developed different intellectual methodologies and frameworks to support various fields of practice.
He has recently appeared as world's 100 most influential people in digital government, and came in 23rd position, as the only Arab figure to appear in the list that was published by "Apolitical", funded by European Commission and World Economic Forum along with other international organizations including governments. He also won "Most Influential Personality in Digital Identity World in a Decade" award in the 10th international conference for Identity in 2011 that was held in Italy and supported by the European Commission.
Dr. Al-Khouri played a key role in transformation initiatives in the UAE and in the implementation of national digital agenda, where he headed the Emirates Identity Authority, a federal entity responsible for running sophisticated infrastructure to support national e-government initiatives and digital economy. He was able to transform the authority into a world-class organization that resulted in receiving several local and international awards including the UN Award for Public Sector, and the best government Authority in the UAE Federal Government for two consecutive cycles 2012 and 2014.
He also served as an advisor to many national and international organizations and participated in the development of many international reports for United Nations, World Economic Forum, European Commission, and the Arab League. He is also a member in many advisory boards of international institutions and international task forces interested in the development of knowledge societies.
He has published over 100+ management books and scientific research articles in international peer-reviewed journals.
Dr. Al Khouri is a Professor and Fellow of the British Institute of Technology in London, UK. He attained his higher education from top UK universities, where he received his B.Sc. (Hons.) in 'Business Information Technology Management' from Manchester University, M.Sc. in 'Information Management' from Lancaster University, and an Engineering Doctorate (EngD) from Warwick University in the field of 'Strategic and Large Government Projects Management'.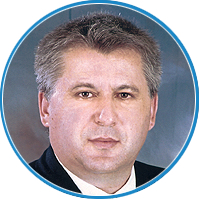 Advisory Board Member
---
John M. Nomikos
Biography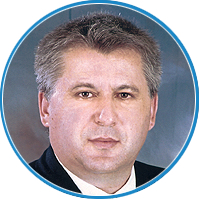 Prof. John M. Nomikos
Advisory Board Member
Prof. John M. Nomikos is the Director of the Research Institute for European and American Studies, Chairman, European Intelligence Academy (EIA) and Founding Editor, Journal of European and American Intelligence Studies (JEAIS)- (former Mediterranean and Balkan Intelligence (JMBI). He is a Professor in the Webster University (Athens Campus). He is Member of the Advisory Board for the Master Security Studies and Information Analysis (MASIS) at the American University in the United Arab Emirates (UAE) and a Fellow in the International Association for Counter-Terrorism and Security Professionals (IACSPSEA). He was Adjunct Professor (2005-2007) at the Department of International Relations in the University of Indianapolis (Athens Camus).He earned his Bachelor Degree in Sociology at the Northeast Louisiana University in 1987, his Masters Degree in European Integration and Cooperation at the University of Hull, 1991, and his Doctorate Diploma in International Relations and Diplomacy at the Washington International University in 2001. In 2016, he earned a Certificate in Critical Thinking and Effective Writing from Globalytica LLC, USA. He specializes on transatlantic intelligence studies, intelligence reform, national security architecture and cybersecurity strategy. He has done research and studied in various research institutions in USA, UK, Norway, Finland, Germany and Israel.
John M. Nomikos directed the Greek team in a consortium of five countries (Northern Ireland-UK, Spain, Germany, Bulgaria, and Israel) and completed successfully a two year (2009-2011) European Union-FP7 research project titled: SAFE COMMS on "Counter-terrorism Crisis Communication Strategies for Recovery and Continuity." He participated as Greek Expert on the European Union Project titled TRANSVERSAL BRIDGE (HOME 2012/ISEC/AG/4000004378) on "The Emerging Threat of Transversal Terrorist Alliances and the Radicalization of the European Union Social Climate." The Project started on January 2014 and completed on April 2016, managed by AGENFOR organization in Italy. He is a Certified Master Antiterrorism Specialist (CMAS).
He is a Member of the Editorial Advisory Board for the International Journal of Intelligence and Counterintelligence (IJIC); Editorial Advisory Board for the Spanish Journal of Intelligence Studies (Inteligencia Y Seguridad: Revista De Analisis Y Prospectiva); Editorial Board of the Journal of Intelligence Studies (JIS); International Editorial Board of the Bulgarian Military History Journal (Voenen Zhurnal); the Advisory Board for the Police, Practice and Research Journal (PPR); Editorial Board of the European Journal of Intelligence Studies (EJIS); Editorial Board of the Journal for Intelligence, Propaganda and Security Studies (JIPSS); Editorial Board of the Journal of Military and Strategic Affairs; International Advisory Board for the World Security Network Foundation (WSN); Editorial Board of the International Journal of Intelligence Ethics (IJIE), Editorial Board of the Geopolitics, Geostrategy, International and European Policy in Civitas Gentium Journal. He is also a Member of the International Association for Intelligence Education (IAFIE), the International Association for Counterterrorism and Security Professionals (IACSP), International Association of Law Enforcement Intelligence Analysts (IALEIA), International Counter-Terrorism Academic Community (ICTAC), International Counter-Terrorism and Critical Incident Network (CTCIN) and International Counterterrorism Officers Association (ICTOA).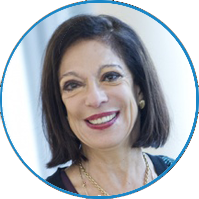 Advisory Board Member
---
Nazli Choucri
Biography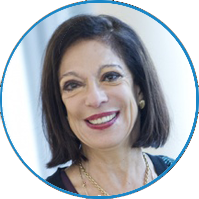 Prof. Nazli Choucri
Advisory Board Member
Nazli Choucri is a Professor of Political Science at Massachusetts Institute of Technology (MIT), Institute for Science and Data (IDSS) and holds a Senior Faculty position at the Center or International Studies (CIS). Her research focuses on dynamics of transformation and change in international relations, with special attention to growth and expansion– in "real" and cyber systems. Her work, including policy analysis, is largely multi-method and multi-disciplinary, as reflected in 12 books and over 120 articles. Her most recent book, International relations in the Cyber Age: The Co-Evolution Dilemma, is co-authored with David D. Clark.
Prof. Choucri holds the first patent in the School of Humanities, Arts and Social Sciences at MIT, for an interactive knowledge management and networking system devoted to the complexity of sustainability, the Global System for Sustainable Development (GSSD). A customized application to the cyber domain, Cyber System for Strategy and Decision (CSSD) is under construction. She directed MIT's Middle East Program for several years, and served as Associate Director of Technology and Development Program over its long duration at MIT.
As Principal Investigator and Director of a multi-disciplinary MIT-Harvard research collaboration on Explorations in Cyber International Relations (ECIR), she worked with a joint team to develop theories and methods for
linking cyberspace and international relations into an integrated framework for education, research, and policy. ECIR-continued focuses on Cyber-IR building upon earlier foundations to strengthen the new directions of inquiry in international relations. Prof. Choucri is the founding Editor of the MIT Press Series on Global Accord: Strategies for Sustainability. She served on the Editorial Board of the American Political Science Review and, earlier as General Editor of the International Political Science Review.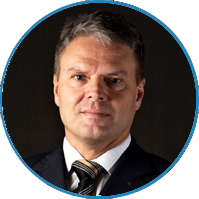 Advisory Board Member
---
Troels O. Jorgensen
Biography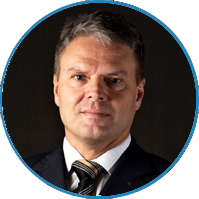 Troels Oerting Jorgensen
Advisory Board Member
Throughout career, has been working with governments and corporations to advise on how they react to the increasing international cyber threats, and worked closely with law enforcement, intelligence services and cyber security businesses. Formerly: with the Danish National Police, first as Director, Head of the Serious Organised Crime Agency and then as Director of Operations, Danish Security Intelligence Service; Deputy Head, ICT Department and Deputy Head, OC Department, Europol, EU's Police Agency; Head of European Cybercrime Centre and Head of Europol Counter Terrorist and Financial Intelligence Centre. 2015-18, Group Chief Information Security Officer (CISO), Barclays. Chaired the EU Financial Cybercrime Coalition, of which most banks are partners, and has very strong experience in cyber security. Since 2018, Head of the Centre for Cybersecurity, World Economic Forum.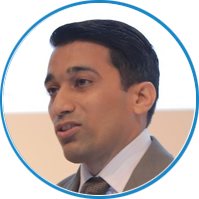 Founder & CEO
---
Muhammad Khurram Khan
Biography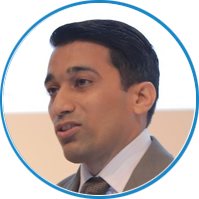 Prof. Muhammad Khurram Khan
Founder & CEO
Muhammad Khurram Khan is currently working as a Professor of Cybersecurity at the Center of Excellence in Information Assurance (CoEIA), King Saud University, Kingdom of Saudi Arabia. He is one of the founding members of CoEIA and has served as Manager R&D from March 2009 until March 2012. He, along with his team, developed and successfully managed Cybersecurity research program at CoEIA, which turned the center as one of the best centers of excellence in Saudi Arabia and in the region. He is founder and CEO of the 'Global Foundation for Cyber Studies and Research' (https://www.gfcyber.org), an independent, non-profit, and non-partisan cybersecurity think-tank registered in Washington D.C.
Prof. Khurram is the Editor-in-Chief of a well-reputed International journal 'Telecommunication Systems' published by Springer-Nature for over 26 years with its recent impact factor of 1.707 (JCR 2019). He is the Founding Editor of 'Bahria University Journal of Information & Communication Technology (BUJICT)'. Furthermore, he is the editor of several international journals, including, IEEE Communications Surveys & Tutorials, IEEE Communications Magazine, IEEE Internet of Things Journal, IEEE Transactions on Consumer Electronics, Journal of Network & Computer Applications (Elsevier), IEEE Access, IEEE Consumer Electronics Magazine, PLOS ONE, Electronic Commerce Research, IET Wireless Sensor Systems, Journal of Information Hiding and Multimedia Signal Processing, and International Journal of Biometrics, etc. He has also played role of the guest editor of several international journals of IEEE, Springer, Wiley, Elsevier Science, and Hindawi. Moreover, he is one of the organizing chairs of more than 5 dozen international conferences and member of technical committees of more than 10 dozen international conferences. In addition, he is an active reviewer of many international journals as well as research foundations of Switzerland, Italy, Saudi Arabia and Czech Republic.
Prof. Khurram is an honorary Professor at IIIRC, Shenzhen Graduate School, China and an adjunct professor at Fujian University of Technology, China. He has secured an outstanding leadership award at IEEE international conference on Networks and Systems Security 2009, Australia. He has been included in the Marquis Who's Who in the World 2010 edition. Besides, he has received certificate of appreciation for outstanding contributions in 'Biometrics & Information Security Research' at AIT international Conference, June 2010 at Japan. He has been awarded a Gold Medal for the 'Best Invention & Innovation Award' at 10th Malaysian Technology Expo 2011, Malaysia. Moreover, in April 2013, his invention has got a Bronze Medal at '41st International Exhibition of Inventions' at Geneva, Switzerland. In addition, he was awarded best paper award from the Journal of Network & Computer Applications (Elsevier) in Dec. 2015. Prof. Khurram is the recipient of King Saud University Award for Scientific Excellence (Research Productivity) in May 2015. He is also a recipient of King Saud University Award for Scientific Excellence (Inventions, Innovations, and Technology Licensing) in May 2016.
He has published more than 360 papers in the journals and conferences of international repute. In addition, he is an inventor of 10 US/PCT patents. He has edited 9 books/proceedings published by Springer-Verlag, Taylor & Francis and IEEE. He has secured several national and international competitive research grants with an amount of over USD 2.5 Million in the domain of Cybersecurity. Prof. Khurram has played a leading role in developing 'BS Cybersecurity Degree Program' and 'Higher Diploma in Cybersecurity' at King Saud University. In 2019, he has played an instrumental role as a cybersecurity subject expert for a USD 6 Million series B investment in a South Korean startup 'SecuLetter', which has received a corporate valuation of USD 36 Million.
His research areas of interest are Cybersecurity, digital authentication, IoT security, biometrics, multimedia security, cloud computing security, cyber policy, and technological innovation management. He is a fellow of the IET (UK), fellow of the BCS (UK), fellow of the FTRA (Korea), senior member of the IEEE (USA), senior member of the IACSIT (Singapore), member of the IEEE Consumer Electronics Society, member of the IEEE Communications Society, member of the IEEE Computers Society, member of the IEEE Technical Committee on Security & Privacy, member of the IEEE IoT Community, member of the IEEE Smart Cities Community, and member of the IEEE Cybersecurity Community. He is also the Vice Chair of IEEE Communications Society Saudi Chapter. He is a distinguished Lecturer of the IEEE (CESoC). His research has been cited over 10,500 times with h-index 55 (Google Scholar).
His personal homepage can be visited at http://www.professorkhurram.com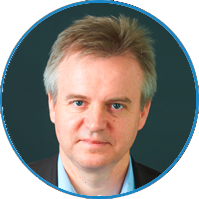 Technology Analyst
---
Marc Ribes
Biography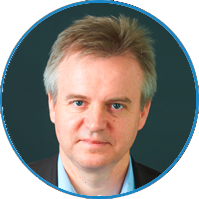 Marc Ribes
Technology Analyst
Marc Ribes is a Technology Analyst at the Global Foundation for Cyber Studies and Research. Over the last 20 years, Marc has been been involved at different levels in the digital and strategic transformation of public and private entities. In the public sector, he has covered different fields ranging from telecommunications to on-line services and citizen relationship management. He has focused this experience on developing strategies for ICT and e-Government, together with the conditions of their success, with a track record in 7 countries (Europe, North Africa, Middle East). In the private sector, as an international business developer, he has developed innovative approaches in new public sector-related domains like open data or citizen's journey. His present role as a consultant in transformation management aims at defining and deploying change strategies to adapt the organizations to new and rapidly evolving environments.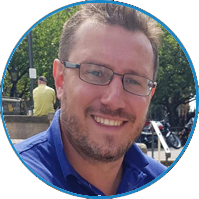 Policy Analyst
---
Andrew Futter
Biography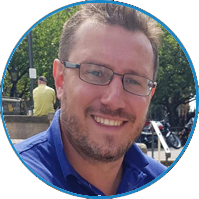 Andrew Futter
Policy Analyst
Dr Andrew Futter is a policy analyst at the Global Foundation for Cyber Studies and Research. He is an Associate Professor of International Politics and Director of Research for Politics and International Studies at the University of Leicester, UK.
He is the author of numerous books and papers on the challenges posed by new technologies to international security, particularly nuclear weapons. His most recent book, "Hacking the Bomb" investigates the cyber challenge to nuclear weapons. He was previously a Visiting Fellow at the Norwegian Nobel Institute in Oslo and the James Martin Centre for International Studies in California, USA.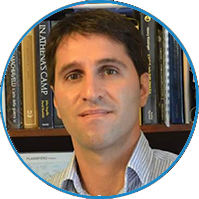 Policy Analyst
---
Luigi Martino
Biography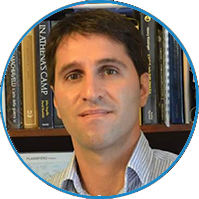 Luigi Martino
Policy Analyst
Luigi Martino is a policy analyst at the Global Foundation for Cyber Studies & Research. He is head of the Center for Cyber Security and International Relations Studies, a specialized observatory of the CSSII at the Department of Political Science, University of Florence, Italy. Currently, Luigi is an adjunct professor of ICT Policies and Cyber Security at the University of Florence and he is a Ph.D. Candidate in Human Rights and Global Politics in the School of Advanced Studies Sant'Anna, Pisa with a Research Project on "Improving Cyber Security for Critical Infrastructure in Italy: The Public-Private Partnership Model Against Cyber Attacks". Luigi is Visiting Research Fellow at the UCL Department of Science, Technology, Engineering and Public Policy (STEaPP).
He is a Consultant of Italian MoFA on "cyber issues" and he was a member of the Delegation of the Italian Ministry of Foreign Affairs at the G7 Ise-Shima Cyber Group. He holds MA in IR with a focus on the Strategic Relevance of Cyberspace and the Risks of Cyber Warfare.
He is a member of the Research Advisory Group of the Global Commission on the Stability of Cyberspace and member of the experts group ENISA for the implementation of the European Directive NIS. Since 2017, he is a member of the Forum for Cyber Expertise, representing the Center for Cyber Security and International Relations Studies.

He is an author of many publications in Italian, English and Spanish on cyber security, cyber warfare, cyber intelligence, cyber diplomacy, artificial intelligence, autonomous weapons systems and data mining. In 2019, Luigi was selected, as Italian representative, for the International Visitor Leadership Program (IVLP) the prestigious program sponsored by the US Department of State.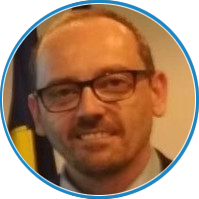 Policy Analyst
---
Leandros A. Maglaras
Biography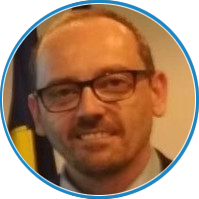 Leandros A. Maglaras
Policy Analyst
Leandros Maglaras, is a policy analyst at the Global Foundation for Cyber Studies and Research. He received the B.Sc. degree from the Aristotle University of Thessaloniki, Greece in 1998, M.Sc. in Industrial Production and Management from the University of Thessaly in 2004 and M.Sc. and Ph.D. degrees in Electrical & Computer Engineering from University of Volos, in 2008 and 2014 respectively. He is currently Senior Lecturer in the School of Computer Science and Informatics at the De Montfort University, the U.K. and the Director of the National Cyber Security Authority of Greece.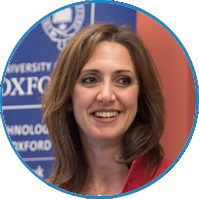 Policy Analyst
---
Mariarosaria Taddeo
Biography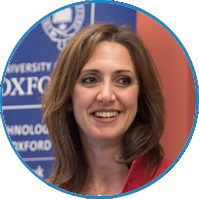 Mariarosaria Taddeo
Policy Analyst
Dr. Mariarosaria Taddeo is a policy analyst at GFCyber. She is a Research Fellow at the Oxford Internet Institute, University of Oxford, UK, where she is the Deputy Director of the Digital Ethics Lab, and is Faculty Fellow at the Alan Turing Institute. Her recent work focuses mainly on the ethical analysis of Artificial Intelligence, cyber security, cyber conflicts, and ethics of digital innovation. Her area of expertise is Philosophy and Ethics of Information, although she has worked on issues concerning Epistemology, Logic, and Philosophy of AI. In 2018, ORBIT listed her among the 100 experts working on AI in world. In the same year, she has been listed among the top 50 most inspiring Italian women working in digital technologies. Dr Taddeo has been awarded The Simon Award for Outstanding Research in Computing and Philosophy; and the World Technology Award for Ethics acknowledging the originality and her research on the ethics of cyber conflicts, and the social impact of the work that she developed in this area. Since 2016, Taddeo serves as Editor-in-Chief of Minds & Machines (SpringerNature) and of Philosophical Studies Series (SpringerNature).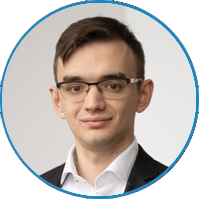 Policy Analyst
---
Luka Ivezic
Biography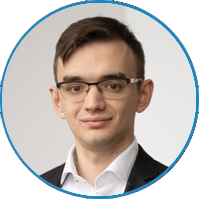 Luka Ivezic
Policy Analyst
Luka Ivezic is a Cyber Policy Analyst at the Global Foundation for Cyber Studies and Research. He is also a frequent contributor to 5G.Security and co-author of Leadership in the Age of Artificial Intelligence. His research focus is on the intersection of cybersecurity and geopolitical implications of emerging technologies such as 5G, Artificial Intelligence (AI) and Internet of Things (IoT). He has spent the last 5 years living in 7 different countries in Asia, North America and Europe, giving him a uniquely international perspective on his topic of research. He holds an MA in International Conflict Studies from the Department of War Studies at King's College London, and a BSc in International Business and Politics from Copenhagen Business School.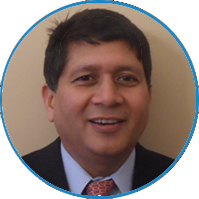 Senior Policy Analyst
---
Nir Kshetri
Biography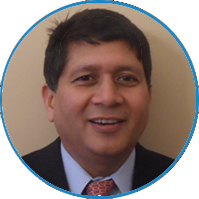 Nir Kshetri
Senior Policy Analyst
Nir Kshetri is Professor at University of North Carolina-Greensboro and a research fellow at Kobe University. He has authored nine books, one of which has been selected as an Outstanding Academic Title by Choice Magazine. He has also published about 150 articles in various journals. Nir has been quoted/interviewed and/or his work has been featured by hundreds of media outlets worldwide such as Wall Street Journal, Foreign Policy, Scientific American, Bloomberg TV, CBS News, TV Mundo (Peru), ABF TV (Brazil), Fortune, Time, Christian Science Monitor, SF Gate, U.S. News & World Report, Asia Times, Channel News Asia, New York Daily News, New Boston Post, Observer and Salon. His scholarly works and popular press publications have millions of readers worldwide. In 2018, he gave a TED Talk about the potential roles of cryptocurrencies in fighting poverty. Nir is the world's 2nd most cited and 6th most published author in blockchain research during 2015-2019 based on the analysis of papers published in journals indexed in Web of Science citation database (Central University of Tamil Nadu, 2020). He was the winner of IEEE IT Professional's Most Popular Paper Award in 2019 and 2018 and Outstanding Contribution in Authorships award in 2019. He also won the Blockchain Connect Conference's Most Influential Blockchain Research Paper in 2019. Nir was the winner of 2016 Bryan School Senior Research Excellence Award. He was also awarded Pacific Telecommunication Council's Meheroo Jussawalla Research Paper Prize twice (2010 and 2008). He has provided consulting services to Asian Development Bank and various UN agencies. In December 2018, he spoke at the Plenary Session, Digital Technology and Sustainable Development: South-South Cooperation in the Digital World at the Hong Kong Summit of the United Nations Office for South-South Cooperation (UNOSSC)and the Finance Center for South-South Cooperation (FCSSC), a special consultative body of the United Nations Economic and Social Council (ECOSOC).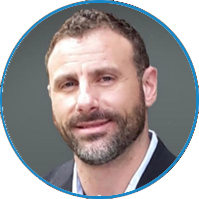 Tech Policy Analyst
---
David Bruno
Biography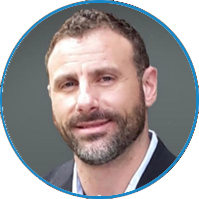 David Bruno
Tech Policy Analyst
David Bruno is a tech policy analyst at the Global Foundation for Cyber Studies and Research. In addition, as a founder and CEO of a global cyber security firm, David specialises in anti-fraud and anti-corporate espionage systems worldwide. Through his company, Secure Swiss Data (now SafeSwiss®), he provides financial sector solutions for the digital and interactive FINTECH sectors. For 20 years he has worked to provide security protections to the masses and has invested his own money in a free E2EE encrypted email server for the public. He is a contributor and member of Electronic Frontier Foundation (EFF) advocating for defending digital civil liberties. He is also a contributor to the Northern Policy Institute and educates on the surveillance of email in general and the importance of encryption, especially for vulnerable populations like refugees.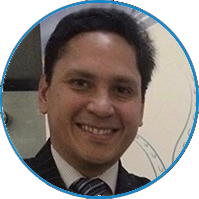 Policy Analyst
---
Freddy Macho
Biography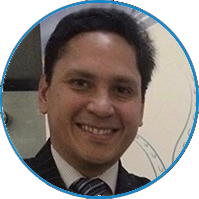 Freddy Macho
Policy Analyst
"Freddy Macho is a policy analyst at the Global Foundation for Cybernetic Studies and Research. He is a highly experienced professional, expert in Information Security and Cybersecurity, with management and creation of Security Testing, Plan & Design, Security analytics services. Audit, Strategic Security and Data Protection Consulting. Experience of more than 20 years, developed in 15 countries. Management of Multidisciplinary Senior level teams. Creation and development of security research lines in various fields. Creator of strategic alliances both nationally and internationally.
He has performed senior management and leadership roles in various organizations. He is currently working as a Cybersecurity Advisor at the Board level. He works as a Director of the Cybersecurity Committee of an Academic Institution, being the creator of the Cybersecurity career. He performs functions as a collaborator of the WHILOLAB Foundation which aims to safeguard and protect the digital identity of children, adolescents and seniors.
As a cybersecurity researcher he has been the creator of the research line of the IoT Security Institute LATAM, he is a member of the research team of the Cloud Security Alliance in the topics of ICS, IoT, IIoT and Security Incident Management. It has prestigious studies among which is a Master in Cybersecurity, Analysis and Engineering, Master in Industrial Cybersecurity, as well as a Post Degree in Application Development among others.
He has served as presenter and panelist of cybersecurity events at an international level. Among other awards, it has been recognized among the group of Cybersecurity professionals who have generated the most contributions in Latin America. Award for his contributions to Cybersecurity of the Congress of the Republic of Chile. Creator of two Cyber Intelligence Center".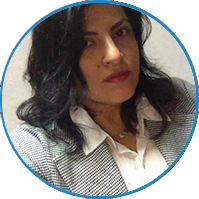 Policy Analyst
---
Julia Urbina-Pineda
Biography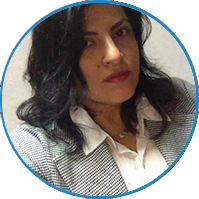 Julia Urbina-Pineda
Policy Analyst
Julia Urbina-Pineda is a policy analyst at Global Foundation for Cyber Studies & Research. She has 16 years of experience in Information Security and Cybersecurity and is a creator of the CyberIIoT Concept (Cybersecurity for the Intelligent Internet of Things). Since 2017, she is associated with the Roadmap Group 5G Security for the Future Networks of IEEE. In 2018, she got training by the Organization of American States and SEGOB Mexico at the CyberWomen Challenge. She has a certification in Industrial Cybersecurity by CCI Spain. She designed a diploma in Cybersecurity for the University of Monterrey and conducted Cybersecurity Awareness Workshops for the Nuevo León 4.0 Initiative. She is founding member of the Cybersecurity Innovation Council Mexico organized by the TEC de Monterrey campus Santa Fé.
Recently, Dr. Julia earned SCCIPS Certification and became chairwomen of the IoTSI Mexico Chapter and Director for Industry 4.0 and 5G Security for LATAM at Global IoT Security Institute.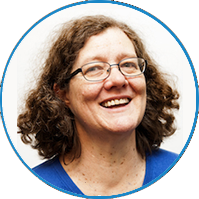 Senior Policy Analyst
---
Karen Renaud
Biography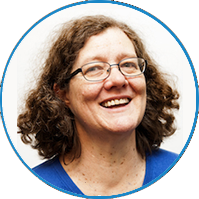 Karen Renaud
Senior Policy Analyst
Karen Renaud is a senior policy analyst at the Global Foundation for Cyber Studies and Research. She is a Scottish Computing Scientist working on all aspects of Human-Centred Security and Privacy, and was one of five UK Cyber Security Fulbright Awardees for 2016/17. She is particularly interested in deploying behavioural science techniques to improve security behaviours, and in encouraging end-user privacy-preserving behaviours. Her research approach is multi-disciplinary, essentially learning from other, more established, fields and harnessing methods and techniques from other disciplines to understand and influence cyber security behaviours.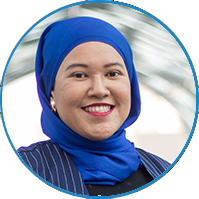 Policy Analyst
---
Moonyati Yatid
Biography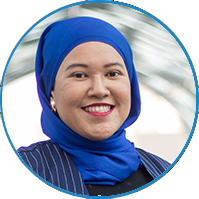 Dr. Moonyati Yatid
Policy Analyst
Dr. Moonyati Yatid is a Senior Analyst at Institute of Strategic and International Studies (ISIS) Malaysia. Her expertise lies in areas related to technology and innovation, with a strong interest in digital society. This includes the nexus between the information disorder, society's well-being and new enabling technologies vis-a-vis digital privacy concerns. She has presented and published her research findings domestically and internationally. She holds a Ph.D. in Human-Computer Interaction from University of Sydney, Australia with her doctoral research work focusing on human's mental, physical and social behaviours and their interactions with collaborative software and hardware tools. She obtained her bachelor degree of Engineering in Design and Information Sciences, with a dissertation on integrating culture in designing groupware from Wakayama University, Japan.
Policy Analyst
---
Robin Smith
Biography
Robin Smith
Policy Analyst
Robin Smith SCISSP is a senior cyber security programme leader in the UK, working across law enforcement, fintech and higher education institutions. Robin has two decades of experience leading security intelligence analysts, with a focus on threat and risk intelligence to aid future planning for law enforcement organisations. He has emerged as a future crime expert, detailing how the design of new offences in a digital world need to be met with policing solutions that are agile and integrated with technical capabilities. Robin is also the founder of the Liquid Cyber Security research cell and is Chief Knowledge Officer for IOT Security Institute's UK division. He has just completed a feature-length documentary about the 'immortal technologies' titled Machina which is being released in 2020 via Amazon Prime.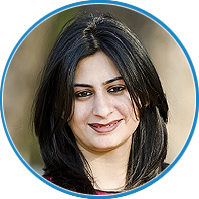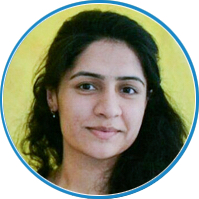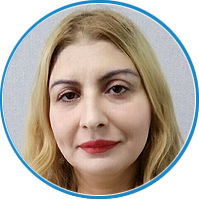 Researcher
---
Sonia Abdellatif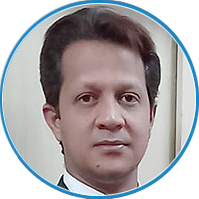 Researcher
---
Amanullah Quadri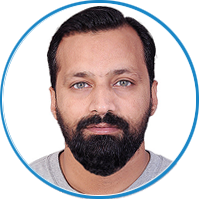 Researcher
---
Muhammad Babar Khan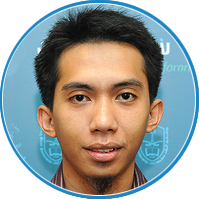 Researcher
---
Fajri Kurniawan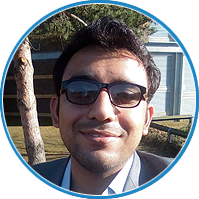 Researcher
---
Jawad Hussain Awan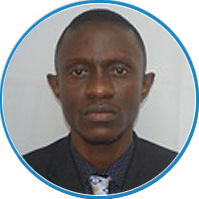 Researcher
---
Ibrahim A. Sawaneh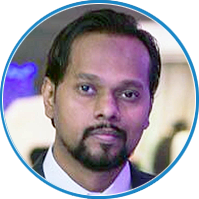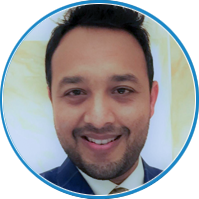 Researcher
---
Zeeshan Ansari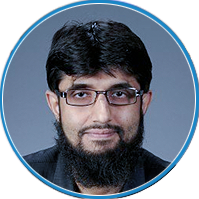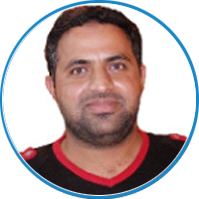 Researcher
---
Wazir Zada Khan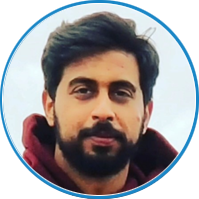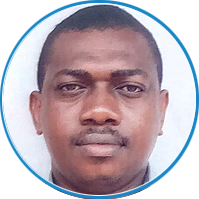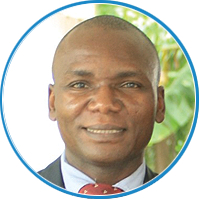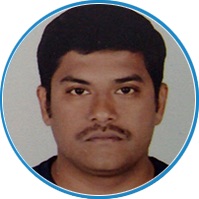 Researcher
---
Ram Naresh Kumar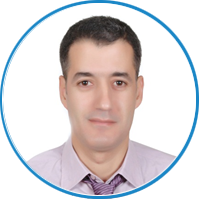 Researcher
---
Abdelbasset Zerouki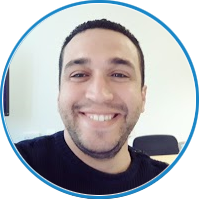 Researcher
---
Mohamed Amine Ferrag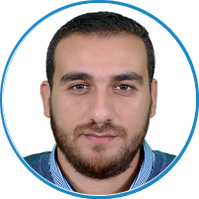 Researcher
---
Mohamed Belaoued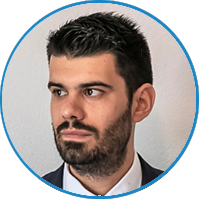 Researcher
---
Georgios Germanos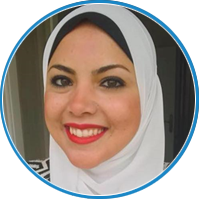 Researcher
---
Noran Shafik Fouad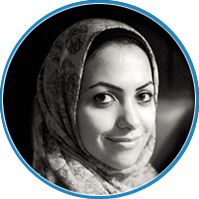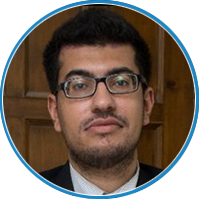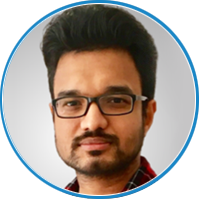 Researcher
---
Mithun Mukherjee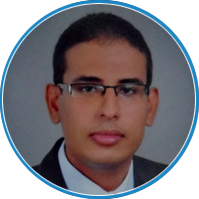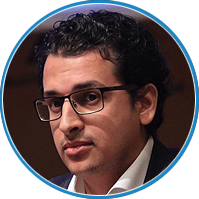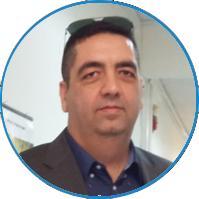 Researcher
---
Konstantinos Demertzis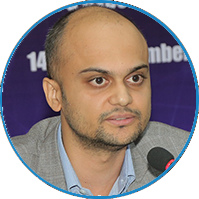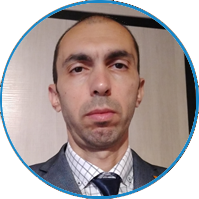 Researcher
---
Christos Beretas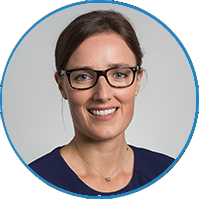 Researcher
---
Monica Kaminska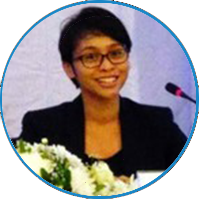 Researcher
---
Fitriani Bintang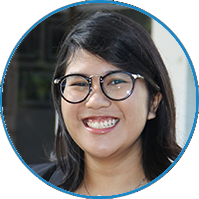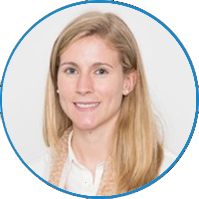 Researcher
---
Maryne Dijkstra