---
By Candice Tran Dai & Munish Sharma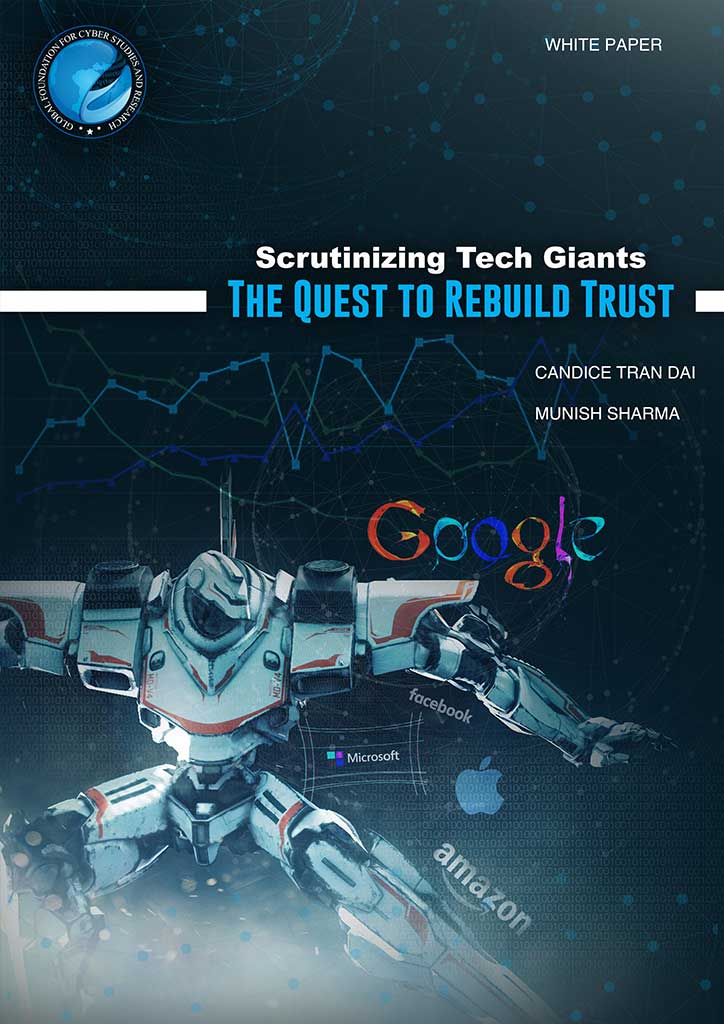 This paper looks at recent developments regarding the growing distrust and backlash from public opinion, regulators and governments, as well as media about Tech Giants. The introduction section looks at the current situation of Tech Giants being under growing scrutiny across countries and continents, and even in their home country The first section gives an overview of the reasons why we are witnessing more and more distrust vis-à-vis the Tech Giants. The second section lays out the actions taken by regulators and governments which revolve essentially around sanction and regulation. The third section focuses on the actions taken by Tech Giants which manifest mainly in the form of lobbying, CSR activities, public communication and outreach. The conclusion section looks at challenges and opportunities in accommodating the growing place and role of Tech Giants in a way that fosters transparency and accountability.
---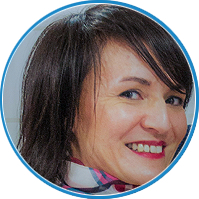 About the author(s)
Candice Tran Dai
Candice Tran Dai is a Senior policy analyst at Global Foundation for Cyber Studies and Research. Working both for the private and the public sectors, Candice favors a cross-disciplinary and multi-level approach to Cyberspace. She works as a Senior Consultant in cyber strategy and cyber risk management, helping the corporate sector to enhance its cyber security posture. She is also the Vice-president and the Head of the Cyberspace Program at Asia Center, a Paris-based think tank, where her academic research focuses on cyber issues in the Asia-Pacific region. Candice holds an M.A. in International Relations and Geopolitics and an M.A. in Chinese Language and Culture from the French National Institute of Oriental Languages and Cultures, a Certificate in Digital Security from the French National Institute for Higher Studies in Security and Justice and a Certificate in Cyber Security from the DiploFoundation.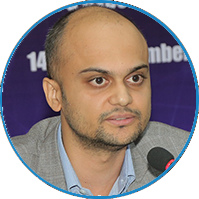 Munish Sharma
Munish Sharma is a Consultant in the Strategic Technologies Centre at the Institute for Defence Studies and Analyses, New Delhi. He is an engineering graduate (Electronics and Communications) and holds a masters in Geopolitics and International Relations. Prior to masters, he was a software engineer for four years with Accenture Services. His research interests include cybersecurity, critical information infrastructure protection, space security and geopolitical aspects of emerging technologies. He analyses technologies such as quantum computing and encryption, blockchain, Artificial Intelligence from geopolitical perspective and concepts like cyber power, cyber espionage and cyber deterrence in the context of China. Munish has authored research papers, articles, briefs and commentaries for various journals, magazines and websites. His recent publications include: India's Strategic Options in a Changing Cyberspace (2019), Cherian Samuel and Munish Sharma; "Decrypting China's Quantum Leap," The China Journal, no. 80 (July 2018); Securing Critical Information Infrastructure: Global Perspectives and Practices (2017); Securing Cyberspace: International and Asian Perspectives (2016), Cherian Samuel and Munish Sharma (eds.). He is UK Next Generation Scholar and a Chevening Cyber Security Fellow (2018).